About Us
It all started in the Frisian town of Leeuwarden, in the northern part of the Netherlands, when Richard Kempers and his wife Gerda took a momentous decision in 1968 to start a forwarding company and using the spare room of their family home as an office. Within two years their business had secured a number of active customers. Their big break was to come in 1973 when they tendered for an important contract to handle the movement of paper from the Northern ports of The Netherlands to destinations throughout Europe. The experience that this traffic brought was invaluable and it secured further contracts to transports in the difficult areas of the Middle East and further abroad.
As business rapidly grew, Richard Kempers decided to expand the operation and in 1978 opened offices in Den Bosch to further develop Middle East traffic, later relocated to a larger premises in the seaport of Rotterdam.
In June 1984 Jaap and Maartje Zittema emigrated from The Netherlands to settle down in Chiasso, a small town in the south of Switzerland known for its numerous banks and forwarding companies, to found the first Richard Kempers office abroad. They started with a lot of ambition, but along with more than a hundred potential competitors. It was hard work to start a new business  and organize  private life in a country with a different culture, language and regulations.
---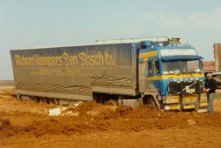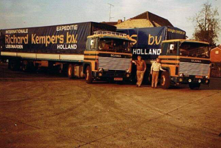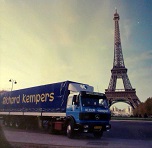 ---
Fortunately some major clients were found immediately, making it possible to look at the future with confidence. After some years Richard Kempers SA had become a well-known Dutch establishment at the Italian border, offering a personalized service to important Dutch and Italian customers. In the Nineties the company worked mainly for the Dutch retail industry, specializing in the consolidation of their groupage cargo.
After the turn of the century market conditions for transporters in Europe changed a lot and the company immediately responded by offering intermodal solutions to its clients.  At present the company offers complete door-to-door sea, rail, road and airfreight services through a dedicated network of agents, strategically located in the main ports of the world.
Currently Richard Kempers SA is a well-respected private owned company. In 2003 Jaap's son Peter Zittema, after completing his studies at the university of Lausanne, joined the board of directors, ensuring the continuity of the company.